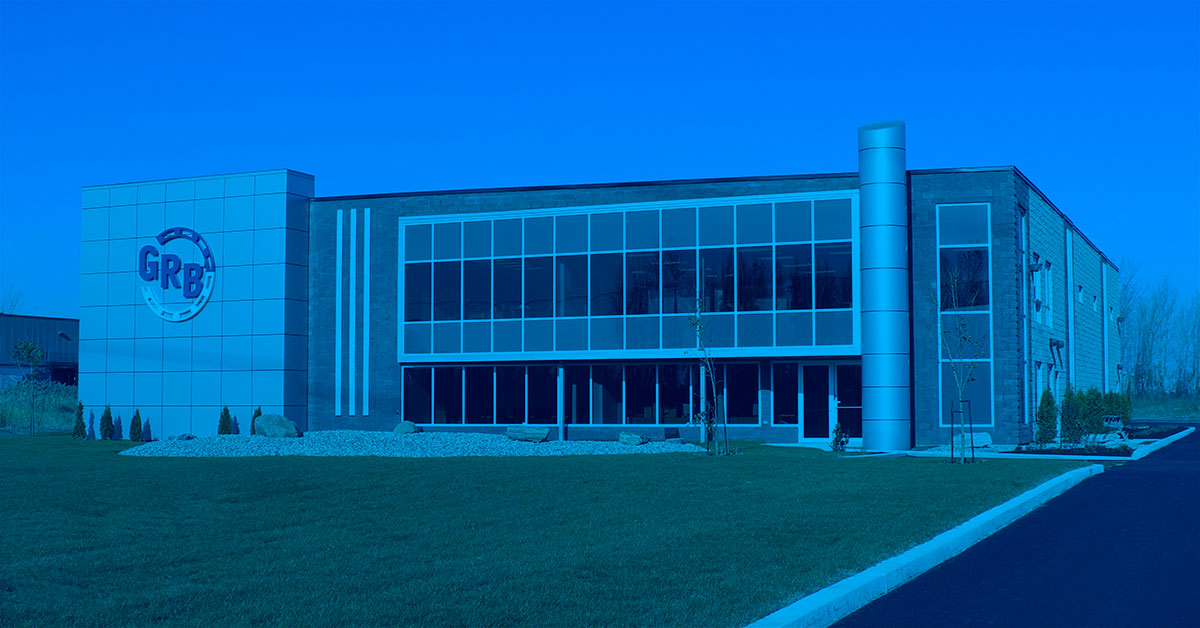 Gestion Industrielle RB (GRB), is a company that imports and supplies industrial mechanical parts exclusively to distributors and original equipment manufacturers (OEM). We have established a trusting partnership with our customers for the simple fact that we do not solicit their customers. GRB does not sell to factories that do not manufacture industrial machinery, such as food and pharmaceutical companies, sawmills, mines, etc.
Original equipment manufacturers (OEM) that have a significant need for bearings have an interest in working with a wholesaler like GRB in order to benefit of many advantages. Here are 4 reasons why you should trust a wholesaler like GRB for the purchase of your mechanical parts.
Service above all else
"At GRB, we make customer service our top priority," says Mr Roger Brochu, President and CEO of GRB. Since 2001, GRB has been striving to build a healthy relationship with its customers based on listening and availability. "We do not have an answering machine or voicemail, we respond to our customers directly," he adds. Unsurprisingly, GRB's customers appreciate being able to speak with someone immediately. Our sales team remains focused on assuring the customers are answered in a timely and professional manner with all of their requirements.
Over the years, GRB has always been keen to offer more to its customers. "A good wholesaler can understand what the customer wants," says Mr. Brochu. As an expert in industrial mechanical parts, GRB has always been attentive to the needs of its customers. For example, if GRB does not stock the requested parts, it will not hesitate to take the necessary steps to source them, because its priority remains the full satisfaction of its customers and production down times are very costly.
Avoid Inventory shortages
Keeping an up-to-date inventory of mechanical parts can be time consuming. GRB offers their customers a way to shelf the least inventory possible since warehouse space is at a premium. With blanket orders, GRB guarantees the supply to its customers at the right moment in a timely fashion.
"We have agreements with our customers; we help evaluate their needs over a set period of time, lock in a price which helps the customer work out yearly budgets and ensure the product is on hand at our warehouse. We ensure that our customers product requirements are covered, "says Mr Roger Brochu.
No more inventory breaks that can be very expensive. GRB makes sure to meet your needs in the required time. More than just a supplier, GRB becomes a leading partner for its customers.
Lower the costs
Getting your mechanical parts from a wholesaler like GRB can quickly reduce overhead. Indeed, in addition to offering a wide variety of quality parts, GRB offers excellent price savings to its customers.
Are you worried about price fluctuations during the year? No problem because prices are set in advance. Why freeze capital on a shelf while GRB offers you its warehouse? You only pay after the quantities you want to release from our warehouse are shipped to you. By avoiding price increases during the year, GRB provides its customers with peace of mind.
Better quality control
By always sourcing from the same trusted manufacturers, GRB makes sure to offer its customers high quality parts. The company is also committed to providing quality products that meet or exceed current standards. "In order to ensure that the quality of the parts is respected, we do regular testing," says Mr Roger Brochu. GRB also verifies the reliability of mechanical parts from abroad such as China. "We take our work very seriously and the parts are very well packaged to make sure they arrive intact at the customer's premises," he says.