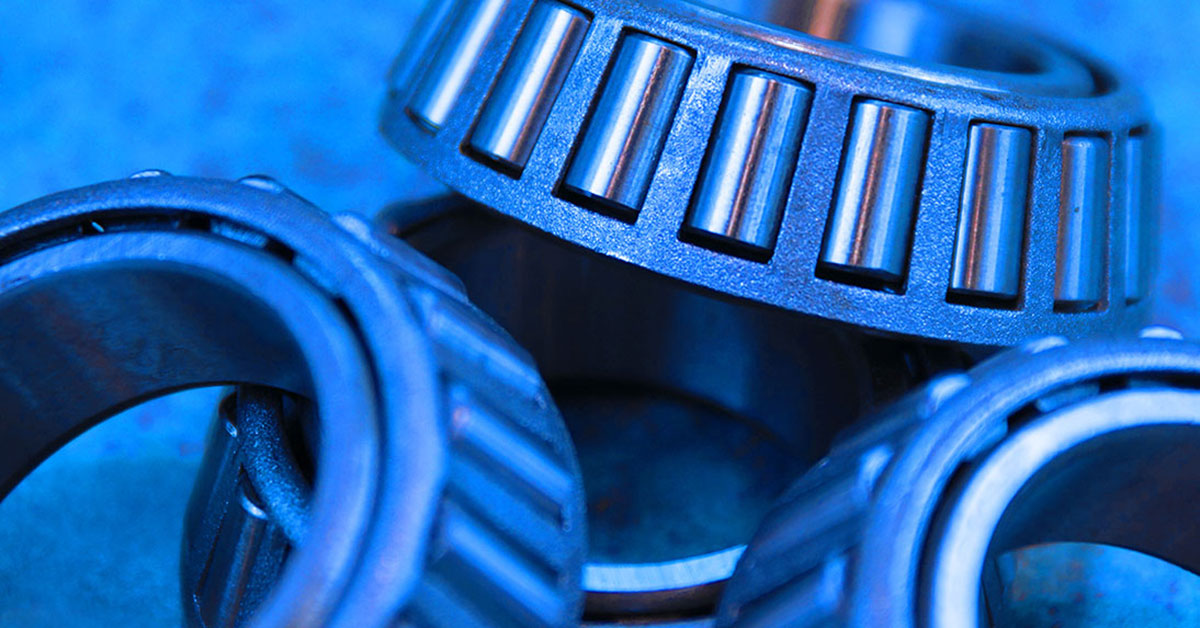 The roller bearing is a preferred choice for industries that have heavy equipment loads. In addition to being very robust, this type of bearing is manufactured in several models for specific applications. Before making a choice, we invite you to take note of the characteristics of different types of roller bearings.
1. Cylindrical roller bearing
Used primarily for applications with high radial loads, the cylindrical roller bearing is found in mechanical equipment parts such as electric motors, axle boxes, pressure rollers and rolling mill rolls. It is very efficient in tasks that require changes in speed and transmission.
As with many bearings, the cylindrical roller bearing comes in a variety of models. The most common is the cylindrical bearing single row with cage. It supports radial loads and very high speeds. The cage serves as a buffer between the rollers and one of the two rings making the whole unit non separable. It is possible to disassemble one of the two rings to facilitate the handling of the unit.
Another very popular model is the full complement cylindrical roller bearing. This type of cage-free bearing is able to incorporate a maximum number of rollers. Consequently, it is able to withstand very high load capacities in addition to being very rigid. On the other hand, its composition considerably slows down its speed of rotation. In addition, this bearing can only support unidirectional axial loads.
As for the high precision cylindrical roller bearing, it is used to radially support the main spindles of machine tools. The entire bearing is removable to facilitate assembly. In addition, the inner ring is composed of a tapered bore which facilitates the adjustment of the radial clearance.
2. Tapered roller bearing
Because of its angle of inclination, the tapered roller bearing is able to support axial and radial loads simultaneously. It is this angle that determines the relationship between the axial capacity and the radial capacity.
Like other roller bearing models, they are ideal for heavy industry. This bearing also performs very well in applications with large radial loads and high rotational speeds. Agriculture, construction, engines, pulp and paper, cement and petroleum industries are all sectors that use these bearings.
3. Spherical roller bearing
This type of bearing differs from others in size. It is composed with a large outer ring accompanied by a spherical raceway, a large inner ring and spherical rollers held by a cage. The inner ring also has
two rolling tracks inclined along the axis of the bearing. The spherical roller bearing compensates for shaft bending and misalignment. Thanks to the symmetrical spherical rollers that are placed on the raceway of the outer ring.
This type of bearing is found in applications including many areas such as large metal industries and pulp & paper. It is constantly used to support heavy loads and misalignments. Its robustness also allows it to withstand shocks and vibrations.
Thanks to its complex composition, the spherical roller bearing supports heavy radial and axial loads in both directions. The spherical roller bearing therefore has an excellent service life. It can also be installed in applications that require higher temperatures, up to 200 ° C.