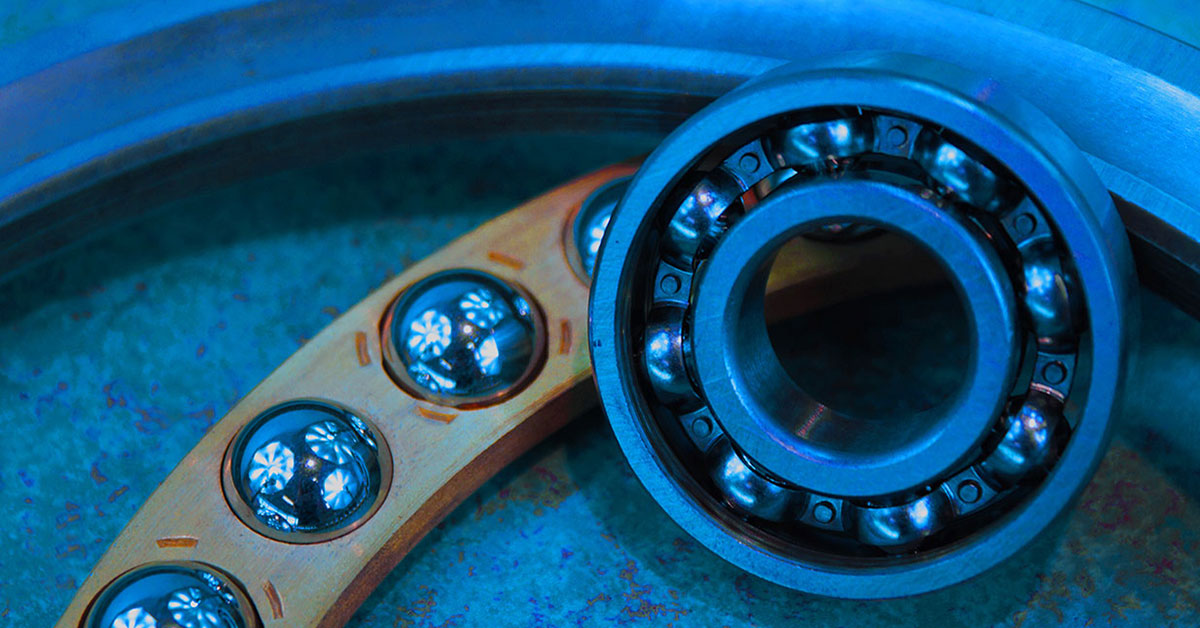 The primary use of a bearing is to allow one part to rotate relative to another according to a defined axis of rotation. Although bearings, when their type and rating have been carefully evaluated, have a long service life, their destruction can cause catastrophic damage to the equipment on which they are installed.
1. Incorrect lubrication
According to studies, inadequate lubrication is the primary cause of bearing failure. The bearings must be lubricated with the appropriate lube for the proper application. The speed of rotation, the ambient temperature and the load applied to the bearing will all be key factors when choosing the correct lube and to ensure the bearings longevity.
2. External contamination
The cleanliness of the lubricant is of paramount importance. In fact, a bearing that contains grease contaminated by dust or even metal chips will not last very long. These particles cause premature wear, grooves and eventually chipping. An increase in noise and vibration follows, then a change in the critical dimensions. The chipping then increases rapidly, until catastrophic failure.
3. Electrical damage
When a bearing is exposed to electrical currents, an arc is formed through the thin film of oil at the points of contact between the bearing raceways and the rolling elements. Lines of discoloration in the case of roller bearings or punctures in the case of ball bearings then appear on the raceways. Since the bearing is constantly moving, the point of contact changes, and it is for this reason that it will eventually be completely discoloured and rendered unusable.
4. Premature fatigue
Fatigue is a natural cause that can lead to bearing failure. Over time, it is normal for a bearing to wear out and reach its fatigue level which is when replacement is required.
Chipping is a sign of premature bearing fatigue. It is usually due to an application that is more extreme than the bearing was designed for. Chipping can occur on the inner or outer raceway. This phenomenon causes a sharp increase in vibrations thus making it imperative for bearing replacement.
5. Incorrect assembly
Bearings should never be installed by striking the inner or outer ring. The bearing must be mounted on the shaft by exerting pressure on the exterior of the inner ring and in an application where the bearing is inserted inside a housing the pressure should be applied to the exterior of the outer ring.
Before assembly of any bearing, the installer must ensure that the work surfaces and tools are clean of any and all debris. Furthermore a proper work ethic to adopt would be to remove the bearing from its packaging just prior to installation.